The Natural Aristocratic Tea
The Natural Aristocratic Tea is celebration of natural hair through the arts. Natural Hollywood and Sabine's Hallway Natural Hair Salon will honor positive members of the community with live music, showcase a natural art exhibit and fashion show during an afternoon tea.
Dates & Times: Sunday, July 4th, 2015, 1:00 pm – 4:00 pm. Doors open at noon
Location: The Grand Prospect Hall 263 Prospect Ave, Brooklyn, NY 11215
Attendees: We are targeting 300 attendees. This is a projected 30% increase from 2015. Attendance has increased by an average of 30% in 2 years.
Target Demographics: Our primary demographic target is women of color 18-55. The secondary demographic is men of color 25-55. A comprehensive breakdown of target markets and an overview of recent audience research is below.
Cost: $45 per person. This is consistent with charges for similar shows and reflects a $10.00 increase from 2014.
Parking & Transportation: The Grand Prospect Hall is accessible by train on the N and R line to Prospect Ave or by bus via the B8 and B68.
Target Audience: Based upon audience research, our media and promotional campaign is aimed directly and the following demographic and psycho-graphic groups:
Natural Hair enthusiasts – Millions of women of color from all walks of life shop and study every day to learn how to care for and embrace their natural hair. Based on audience research, these people make up 70% of our audience, and accounted for 80% of all product sales in 2014.
Well groomed, natural hair males, ages 25-45, who generally work in Corporate America, generally purchase their products consistently based on education and awareness. Low consumers of products when in the dark vs,. high consumers of natural products once educated . These people make up 30 % of our audience, and average $7,500 per year expenditure on product purchase.
Other markets — People who are art lovers and would rather go to a quality show than stay at home. Parents who want to expose their children the fine arts, etiquette and emphasis on self-love and self-awareness.
PREVIOUS EVENTS
The Natural Aristocratic Tea

"A Night of Grandeur" natural hair art exhibit and fashion show at the historical Eubie Blake Center was spectacular. This is the final curtain event in Baltimore MD as NH embarks upon NYC a week later. If you missed it, shame on you. The release of special edition, Fall 2013 issue along -side of the video production highlight the magic taking place on this enchanted evening.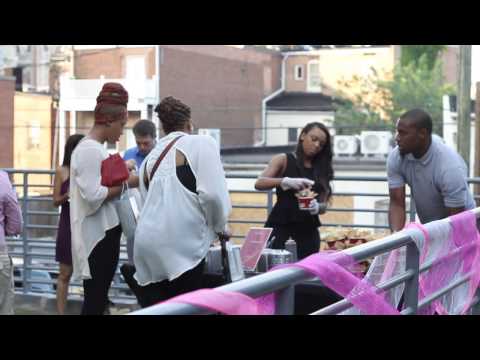 Adversity Quotient

The first a Natural Hollywood natural hair art exhibit takes place at a local art gallery with vintage pieces, the sounds of jazz and sips of fine wine. We set a new standard of one of the first natural hair companies to provide a true red carpet experience while acknowledging the many adversities many natural hair enthusiasts experience when making the transition.
I scream, you scream, we all scream for ice cream

In collaboration with Coldstone Creamery, Natural Hollywood produces "Cool Off" an adorable back to school event for the whole family. We had super fun with the kiddies and we even created our own ice cream flavor for NH! Our teamwork created a 27% increase in sales for Coldstone Creamery.
A Historical 1st for Natural Hair

In the second largest mall in all of MD, Arundel Mills, Natural Hollywood showcases natural hair mannequins for Dressbarn! We create quite the stir at this 1,300,000 square feet mall. Our models step in sync to a live DJ wearing Dressbarn fashions and the pose as mannequins in front of thousands of onlookers. For the first time in history an all- natural hair model crew makes a mark in a mainstream window creating an increase of sales by 34% for Dressbarn!A first, but certainly not the last. Book us!
New York Fashion Week, Fro Fashion Week, AND Natural Hollywood

NH produces "Hair Elegance" a follow up to "A Night of Grandeur" in collaboration with 'Fro Fashion Week when they take Brooklyn. This celebration promotes natural hair using high fashion, sophistication and elegance.
They do it BIG in Houston!

We head south to produce Nzuri's annual Fashion2Fro segment, a high fashion runway show highlighting cutting edge natural hair in Houston, Texas. Over 10,000 viewers deliver screams when the models make their way to the stage.
We love the empowering the youth!

Natural Hollywood teaches natural hair classes at Paul's Place and produces a photo shoot to develop their self-esteem. Using Chris Tia Donaldson's book "Thank God I'm Natural" and Chris Rock's documentary "Good Hair" Naturally Me teaches hair care at Paul's Place: a community outreach center providing programs, service s and support that strengthen individuals and families. NH inspires a group of young women to love and care for themselves while instructing on the basics of Natural Hair and directing them through their first photo shoot.
Trayvon Martin Tribute in Kansas City

No justice, no peace! We gracefully accept an invitation to rip the runway in Kansas City while paying tribute to the life of Trayvon Martin. Braids are used to create a hoody on one of the models while the others are connected with them to symbolize unity. We thank Espresso Culture for the opportunity express our emotions using our creative talent.
Somebody say Natural Hair Expo?

Natural Hollywood presents and the Natural Hair Fashion Show at The Baltimore Natural Hair Care Expo! Never before has there been standing room only for a presentation at this annual expo. The NH models make an undeniable entrance and continue to dazzle the crowd with their heart pounding runway performance.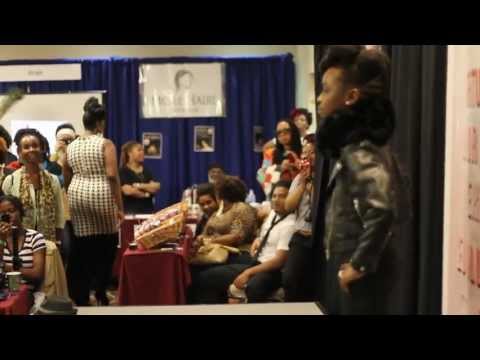 Ground Breaking

The first Project the Natural Hair Runway at the 16th Annual Baltimore County African American Cultural Festival is produced by Natural Hollywood Magazine. Inspired by the acclaimed Project Runway series on the Bravo Network NH celebrates natural hair showcasing progressive hairstyles on a dozen models. With an audience of over 3000, NH lights of the runway and delivers an unforgettable highlight to the festival.
Toronto Naturals

This was not your average showcase. Using afro wigs, vinyl records and a ton of creativity Natural Hollywood presented Dancehall Coutureat The Toronto Natural Hair Show. The models were excellent on the runway walking to the latest dancehall tunes. Natural Hollywood loves traveling out of the country to work with other fabulous Naturalistas.